Get your Fencing Autumn and Winter Ready
September is here, and while there are still the last remnants of summer and the gardens are still looking green. Now is the time to prepare for the colder and often stormier conditions associated with late Autumn. Once the season of mellow fruitfulness has passed, there is usually a series of recurrent gusts and storms which blow the leaves from the trees while causing damage to fences, gates, and screens.
Have you been putting off getting new fencing in Radley installed? Or maybe you need some repairs and garden maintenance to tidy up before the evenings really draw in?
Fencing Repairs and Installation
Garden fencing is an essential part of a home and garden. It defines the border between us and our neighbours and the extent of our properties. It provides a safe enclosure for children and pets to play freely in the garden. It also allows us some privacy when outdoors and can be a structure upon which we can grow climbing plants and flowers.
Over time any type of garden fence which is exposed to the seasons and the elements will start to deteriorate if not maintained regularly. Whether you have a trellis fence, closed boarded panels, open fencing panels, or paling, we can strengthen and repair as part of a garden maintenance programme. Or we can measure up and install a completely new set of fencing if your existing boundary is beyond repair.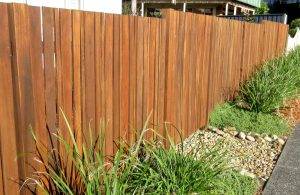 Contact Abingdon's Complete Garden Services for Fencing and Maintenance
When it comes to keeping your home and garden looking great and functioning fully then Abingdon's Complete Garden Services offer expert property maintenance in Radley and Abingdon. From hard landscaping like patios, paths, and fencing to regular maintenance tasks around the outside of your home and garden – we've got it covered. Contact us today for a quote.