Garden Maintenance
Garden maintenance is a service we provide to customers across Oxfordshire, making busy lives a little easier and gardens a lot tidier! Our customers at Abingdon's Complete Garden Services often explain that they just don't have the time to keep up with their gardens, which is why we're glad to offer a wide range of services that solves this problem.
It doesn't matter whether you have a small or a large budget, our fantastic team can make sure your garden is maintained using the best solutions so it is picture perfect in the summer, and vibrant in the winter.
By choosing us for garden maintenance, we can help you to simple tasks like grass cutting so that you don't have to worry about them and get on with your day to day life… To make our services even more impressive, we have some of the best prices in the area, and you'll be surprised by what we can do for you for a little price!
Get in touch for free advice and an idea of how we can help with your garden maintenance.
Why Weeding is So Important
Weeding is one of the best ways of keeping your garden looking spectacular all year round.  Our team of specialists have worked on countless gardens across Abingdon and Radley and will only dig when required which brings hidden weeds to the surface and exposes them to light triggering germination. This occurs when a spore or seeds start to grow and produce a shoot or seedling.
Hoeing is another effective way to combat small and annual weeds but is only effective if large weeds have already been cleared. However, cutting through the soil can also potentially damage the roots of flowers and vegetables so great care is needed – which is where we come in!
We hoe lightly without going deep into the soil and skim on or just under the soil level.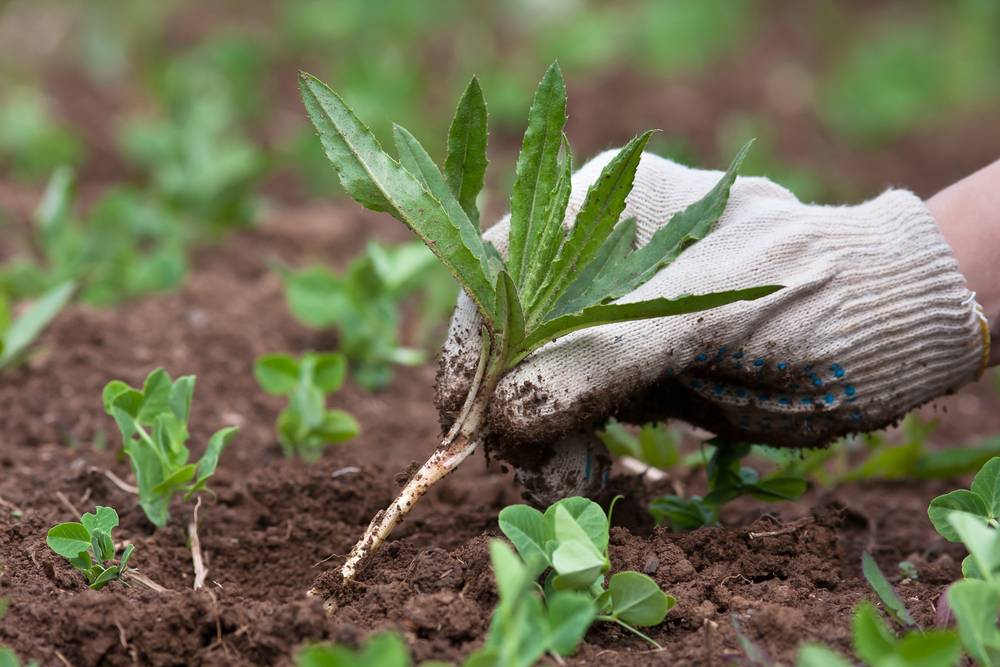 Garden Maintenance Specialists
We offer a range of garden maintenance services to make your life easier – whatever your garden needs, we can do it, using the best possible solutions, quality materials, and expert designers.
Here are a few services we provide to customers on a regular basis:
Grass cutting
Hedge trimming
Pruning
Weeding
Plant bedding
Site clearance