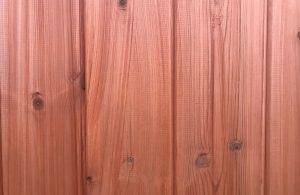 Does your property need new fencing in Radley?
At Abingdon's Complete Garden Services, we specialise in the production, design, and installation of fencing in Radley & the South West. Due to the high-quality service we provide to all customers, we have quickly become one of the top choices for fencing in the area.
With our strong reputation, and wealth of knowledge when it comes to the fencing industry, we use the finest quality materials to create an exceptional finish that'll look great for many years to come!
High-Quality Fencing Throughout The South West
At Abingdon's we are proud to offer high-quality fencing in Radley and across the South West of England.
Having a new fence installed on your property can transform your home, not only when it comes to aesthetics but as a security measure, too.
When you choose Abingdon's Complete Garden Services to install your new fencing in Radley, we work with you to fulfil your vision to erect fencing that is secure, stunning and sturdy.
The Many Benefits of Our Fencing in Radley
There are a variety of reasons why you might be looking for new fencing in Radley, and we strive to ensure that we meet the desires and exceed the expectations of our customers for each and every job…
Whether you are looking for a fence that improves the privacy around your property, gives your exterior a new stylish finish, or if your current fencing simply needs replacing, our fencing is the perfect durable and cost effective addition for your home.
You may be wondering: 'what makes our fencing in Radley so fantastic?' Well, with so many lifestyle and home improvements benefits, a home would simply not be the same without quality fencing. All of our fencing is made with wood that is designed to last without cracking, splitting, or swelling, making it the perfect component for creating bespoke fencing.
No matter your budget, our dedicated team will create something that fits in with your home nicely… You could even decorate and paint them once they are installed to show your own personal style!
Types of Fencing in Radley
Closeboarded Fencing Panels
are strong functional pressure treated fencing panels which formed from vertical feather edge boards and are durable and will last well.
Overlap Fencing Panels
are the most popular and cost effective way of gaining privacy in your garden with each wooden board covering part of the next for strength.
Trellis Fencing
is a framework of light wooden sections which create a pleasing square or diamond pattern. A popular fence for growing climbing plants against.
Picket Fences
consist of decorative spaced uprights and are either shaped to a point or rounded on the top. Its atractive appearance compromises privacy with this type of fencing
Speak to Us About Your Fencing in Radley
If you would like to know more about our services for fencing in Radley, please do not hesitate to contact us and we can help. We will also chat with you about our other services such as landscaping design, garden maintenance, pathways and patios.
Whatever you need for your exterior, you'll find something complimentary at Abingdon's!