Eco-Friendly Gardening Tips To Help You Go Green
Global warming and climate change are very real issues at the moment. Their effects are wide-reaching and potentially devastating in some areas. And you don't need to look much further than your front door to see it! The beginning of 2020 saw a barrage of storms hit the country, which resulted in widespread flooding across the UK. Further to this, droughts and heatwaves have become commonplace during the summer months, with the fires on Saddleworth Moor only one example of the effects rising temperatures can have on our environment.
Because of this, sustainable practices in landscape design and eco-friendly gardening are becoming increasingly popular. As more and more of us search for ways to live more sustainable, eco-friendly lives, our gardens are proving a great resource in more ways than one!
Eco-Friendly Gardening Tips
If you are looking for ways to go green in your garden, this blog post is full of good ideas and inspiration. We understand that not everyone has huge gardens and unlimited resources to create super eco gardens, so for that reason, we've compiled a list of ways you can live more sustainably in your garden without breaking the bank or your back in the process!
Water, Water Everywhere
It seems that it never just rains at the moment. Rather, it either pours or doesn't rain at all! Striking a balance with this can be difficult. And a prolonged period of drought can see your well-tended garden suffer at the hands of unrelenting heat.
That's where water conservation comes in – and it's really simple and easy to do. By installing a butt on the downpipes around your house, you can capture rainwater and reuse it for watering lawns and gardens. Now that's what we call eco-friendly gardening at its finest and best!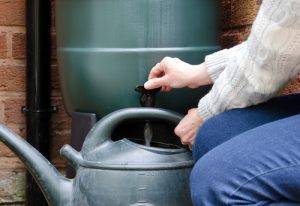 As well as this, you can also use 'grey water' from baths, sinks, washing machines and other kitchen appliances to water your plants. In fact, this kind of water which you'd usually let drain away is often packed with phosphorus and nitrogen that's a great source of food for plants! So, we'd definitely recommend saving what you can or using it as and when the opportunity arises.
Choose Permeable Paving
With flooding becoming a very real problem here in the UK, it's important that we all do what we can to allow rainwater to permeate and run off effectively. Many paved, tarmacked and concrete surfaces aren't porous enough, resulting in a large amount of rainwater running off and overwhelming drains.
Permeable paving is a good solution to this, especially when it is balanced with grass and plant beds. There are lots of different types of permeable paving available, including gravel, which allows water to soak into the ground.
Go Natural
When it comes to fending off weeds and pests in your garden, heavy-duty chemical solutions are effective. But they're not the only way. In fact, it is entirely possible to nurture and protect your green spaces without the need for anything unnatural or destructive.
If you find that your plants are being overrun by aphids and spider mites, a simple solution of dish soap mixed with water and placed into a spray bottle is a super-effective way to get rid of them without using anything too harsh.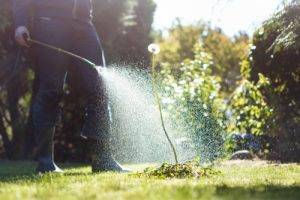 Further to this, there is a wide range of all-natural ways to protect your garden. Garlic, for example, will keep bugs away and even a strong spray of water will shift those pesky greenfly off your plants as quick as a flash!
Attract More Wildlife
There are few things more pleasurable than a garden teeming with beautiful wildlife. And there are a number of ways you can encourage pollinators and other beneficial insects into your garden. Berry producing plants, hedges and trees will, of course, attract not only insects but a flurry of birds too. And nectar-rich, open-faced flowers such as echinacea and buddleia will attract bees and butterflies, too.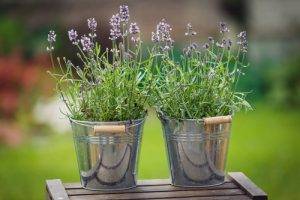 If low maintenance is more your thing, lavender plants look and smell beautiful and are loved by bees everywhere!
Start A Compost Heap
With the motto being 'reduce, reuse, recycle', starting a compost heap is a fantastic way to repurpose green waste that would otherwise go in the bin. What's more, compost provides a quick, easy, and cheap nutrient-rich way to feed your garden. What could be better?
You can compost most green waste, such as lawn clippings, vegetable peel, tea bags, leaves, newspaper and cardboard…even the contents of your vacuum cleaner!
Green Garden Services From Abingdon's
At Abingdon's Complete Garden Services, we offer garden maintenance to customers across Oxfordshire to help make your busy life that bit easier. From grass cutting to weeding and pruning, our team has the know-how and the passion to help you keep your gardens tidy and working for you.
For any help and advice on green, eco-friendly gardening and how to create a more sustainable garden, contact us today.