Decorate Your Garden This Christmas
Each year we decorate the interior of our homes with copious amounts of twinkling lights, tinsel and glitter baubles. We may even have a few lights out the front of our house. But what about enjoying your garden this Christmas?
Many of us have at least one window that looks out into the garden, or even a conservatory. So why not give yourself a wonderful view.
Question of the Tree
Those of you with a tree in your garden already have a great place to start! Regardless of the type of tree that you have you can turn this into a Christmas tree!
Even trees that have shed their leaves for the year can be turned into beautiful festive features with the addition of a few twinkling lights. Bare trees make a great place for festive decorations as they can be placed throughout the tree without being hidden.
If you do have evergreen trees in your garden, keep it simple. Leave the decorations for other places and add some simple lights to give it that festive feeling.
Outdoor Decorations
Many stores that sell Christmas decorations now have a range that are suitable for outdoor use. From 5ft Santa's to twinkling reindeer for the roof, there are now plenty of options to brighten up your garden!
Remember, if you are using solar powered lights at this time of year, they will not be on for quite as long due to the reduced sunlight hours.
Living Decoration
It's not always about the lights and the glitter. Decorating your garden for Christmas can include the plants that you have around your garden. A simple holly bush can make the space look more Christmassy, while Snowdrops that bloom in Late December to January can help your garden look snowy, without the real white stuff. Adding a mixture of winter blooming plants can help to give that traditional Christmas look in your garden, without the need for artificial decorations.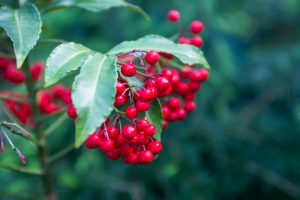 If you are looking to make a few changes to your garden ready for decoration, or if you have noticed some little bits of maintenance that's needed while you're putting out your decorations get in touch today. We will be happy to discuss your needs and arrange a visit to suit you.