Beautiful Fencing in Abingdon
Investing in high quality fencing in Abingdon can instantly add value to your property and transform your exterior to a highest level.
Fencing is a simple and long lasting way of improving the look of your outdoor spaces, and when you choose Abingdon's Complete Garden Services to install your decking and fencing in Abingdon, you can rest assured that you have chosen the very best.
As well as installing quality fencing in Abingdon for properties, we also provide a complete range of maintenance work and decking for your home and garden! So, when your fencing and decking in Abingdon needs a fresh coat of paint, or your lawn needs re-turfing, give us a call and we'll get it done to a fantastically high standard. We also carry out the following property maintenance work:
Bathroom, bedroom and kitchen fitting
Painting and decorating
Plumbing, gas, and electrical work
Garden landscaping and maintenance
Stylish and Functional Fencing For Homes
Many homeowners will tell us that having a new fence installed on their property makes a huge difference to their security and privacy. Yet, we often see fencing in Abingdon that is in need of a little TLC.
A fence that is properly maintained and secure can make a world of difference to your premises. Not only do they look neat and well-presented (especially if they complement your pathways and patios), but they have plenty of practical benefits, too.
Secure your home with a new fence
When it comes to security and privacy, a new fence can transform your garden. Not only will you be able to relax in total peace and comfort, you won't have to worry about any prying eyes either! This has a knock-on effect of improving the security of your property, too. A sturdy, well-constructed fence acts as an excellent deterrent to would-be trespassers.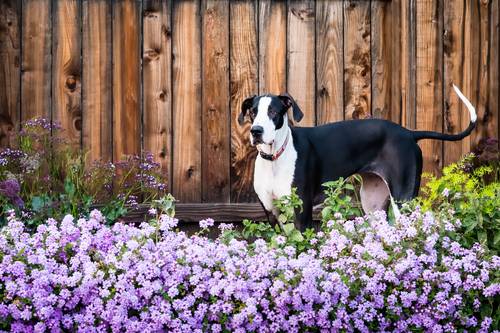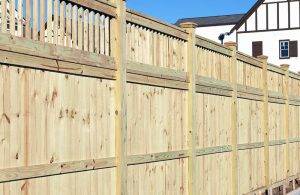 Classy Fencing For Immaculate Gardens
When it comes to fencing in Abingdon, we know that our customers enjoy having a choice of styles available to them to fit in with their garden.
At Abingdon's Complete Garden Services, we offer a unique range of styles and finishes for your decking and fencing, giving you flexibility in design so you can match your new features to the overall look and feel of your garden.
What's more, our fencing is made to measure. So, no matter the size and shape of your property boundary, you can be sure that we can provide you with a secure and attractive new fence to be enjoyed throughout the seasons.
Over time, your fencing in Abingdon may start to look dull and worse for wear, which can have a knock-on effect for the rest of your garden and outdoor areas. Don't let this happen, instead contact us today for expert advice.
View Our Projects On Decking & Fencing
A combination of fencing and decking in Abingdon makes the ideal solution for those looking to enjoy a private, low maintenance, and attractive space in their garden where they can socialise and relax. We'll work with you to design and install your  fencing in Abingdon, so call us today and arrange a consultation with our experts! If you would like to take a look at some of our exciting previous projects, then don't hesitate to take a look through our gallery or have a look at our full range of garden services. We can even supply of fencing in areas such as Radley!
Finish Your Garden With Decking in Abingdon
With an installation of new decking in Abingdon, you can create practical and enjoyable spaces in your garden, creating the perfect spot to relax outdoors in the summer, and a low maintenance surface in the winter. Our supply of decking in Abingdon can be made to any size and shape as per your needs, and is so easy to maintain; we would recommend giving it a pressure wash once or twice per year, depending on how dry or damp your garden tends to be. Take a look at some of our previous garden projects for inspiration.
To complete the look of your garden, we can install attractive fencing in Abingdon. There are a number of benefits to choosing from our fencing options, including improved levels of privacy and security on your property. It also gives your property a neat and well-presented look, which you can enjoy for years to come with our quality fencing in Abingdon, and is the perfect accompaniment to our garden landscaping service.